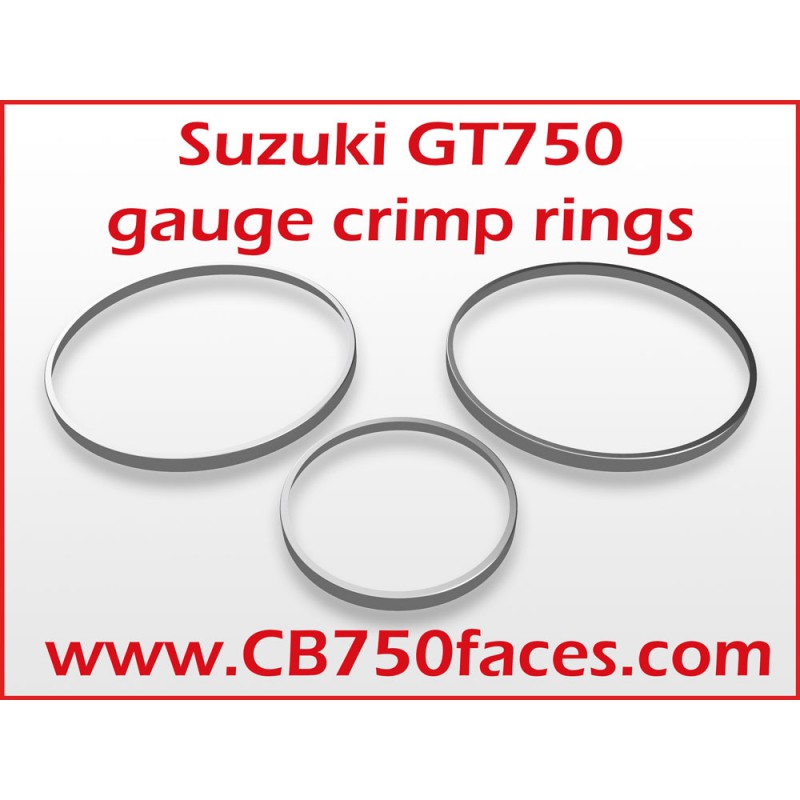  
Suzuki GT 750 crimp ring set speedo tacho temp (3 pcs)
Suzuki GT 750 gauge speedo tacho temp meter crimp ring set (3 pieces) 
Set of three crimp rings for the Suzuki GT750 ND speedo, tacho and temp gauges with steel housings. 
Fits also to Honda, Laverda and Ducati ND gauges
Dimensions speedo and tacho meter crimp ring:
Inner diameter: 102.7mm / 4.2 inch
Outer diameter: 108 mm / 4.25 inch
Dimensions temp meter crimp ring:
Inner diameter: 65.6 mm / 2.58 inch
Outer diameter: 70.4 mm / 2.77 inch
If you don't have the tools and/or experience to do it yourself, please consider our professional Restoration services (click here for more info)
Fiche technique
Product type:

Bike type
Aucun avis n'a été publié pour le moment.
Les clients qui ont acheté ce produit ont également acheté...