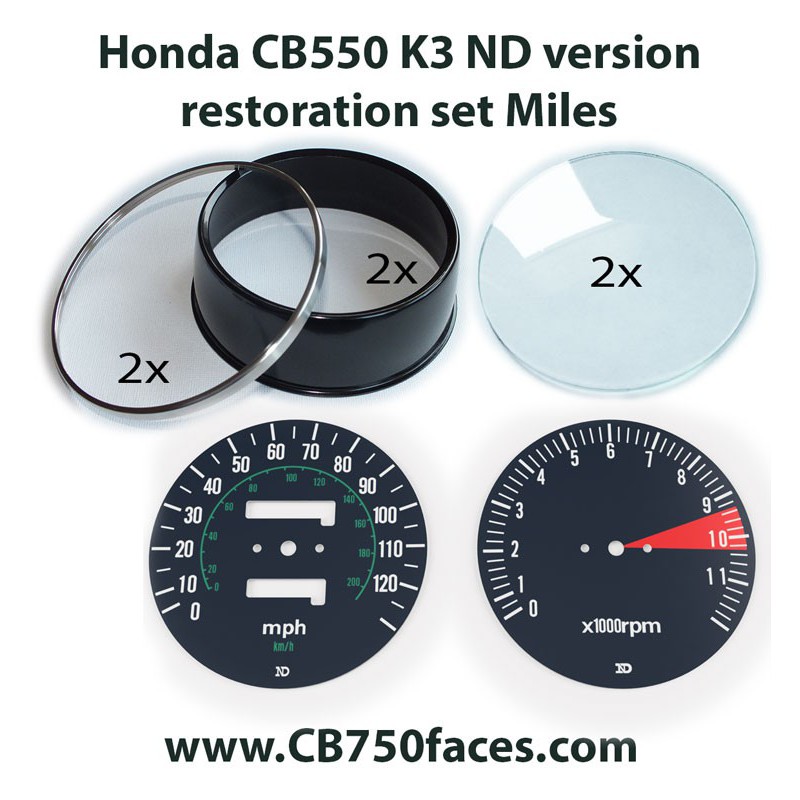  
Honda CB550 K3 restoration set MILES for ND version tacho and speedo gauges
Honda CB550K3 gauge restoration set for both tacho and miles speedo meter. Contains 2x gauge cover, 2x glass lens, 2x crimp ring, set face plates.
Your precious Honda CB550 deserves gauges that look like new. With this reproduction gauge restoration kit, you can recondition your gauges so that these will look like new.
These products are unique and the best available this moment.
This set contains:
Two metal matt-black painted covers *)
Two glass lenses
Two crimp rings
Two face plates, miles, ND version
*) The speedo cover lacks the hole at the side. This hole must be drilled by the customer!
If you don't have the tools and/or experience to do it yourself, please consider our professional Restoration services (click here for more info)
Data sheet
Product type:

Other products

Bike type

CB750K3
No customer reviews for the moment.