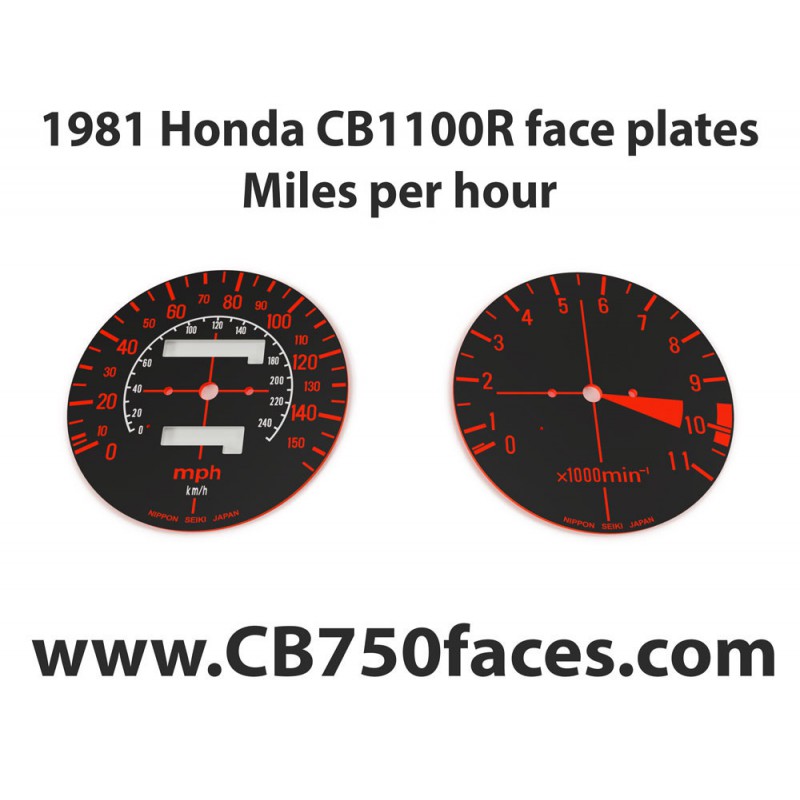  
1981 Honda CB1100R face plates Miles per Hour
1981 Honda CB 1100R faceplates MILES per hour. Set of 2 face plates for speedo meter and tacho meter. Perfect reproduction dials.
Excellent reproduction of the Honda 1981 CB1100R face plates in miles version. Every detail has been designed very accurately to achieve an exact copy of the original face plates. With this set you are able to restore your gauges to the manufacturers standards.
The tacho meter face plate is available in x1000 rpm or x1000 min-1 version. Please choose the version you need before adding them to the shopping basket.
These face plates are also available in kilometers per hour version.
The set contains one face plate for the tachometer and one for the speedometer (miles per hour).
Fiche technique
Product type:

Face plates
Aucun avis n'a été publié pour le moment.
Les clients qui ont acheté ce produit ont également acheté...