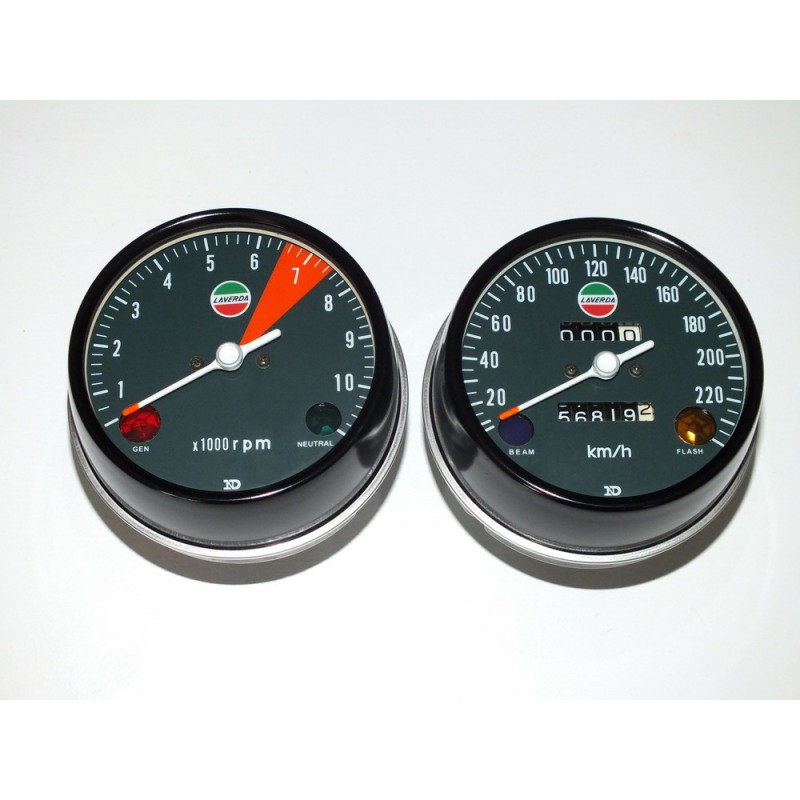  
Laverda ND Gauge restoration service
For Laverda owners who don't have time or experience to restore their precious speedo meter and tacho meter, we offer a professional service for repairing and restoring your gauges. PLEASE CLICK HERE FOR MORE INFORMATION ...
Gauge restoration services

The restoration of your gauges requires experience, skills and also special tools to achieve the best result. We have restored over 2,500 Honda, Laverda, Kawasaki and Suzuki clocks for customers from all parts of the world. CB750faces.com is the market leader in gauge restoration services and parts. We deliver the best quality against fair prices. The result is perfect looking and working instruments. Our goal is 100% customer satisfaction. It's all about you and your bike!
Please read some feedback of our customers from the Americas, Australia and Europe here: Customer feedback

The result of a selection of the restorations can be viewed here:

Pictures of restored Laverda gauges

Data sheet
Bike type

Laverda
No customer reviews for the moment.